Coming Soon
Optimize your lab with our new Urinary Tract Infection - Lite PCR Panel
The Urinary Tract Infection-lite (UTI-lite) Pathogen Panel is a multiplex polymerase chain reaction (PCR) assay for the identification of nucleic acids from 13 organisms frequently associated with urinary tract infections. All of our Simplicity Panels™ are designed to reduce error rate, improve turnaround times, and lower expenses.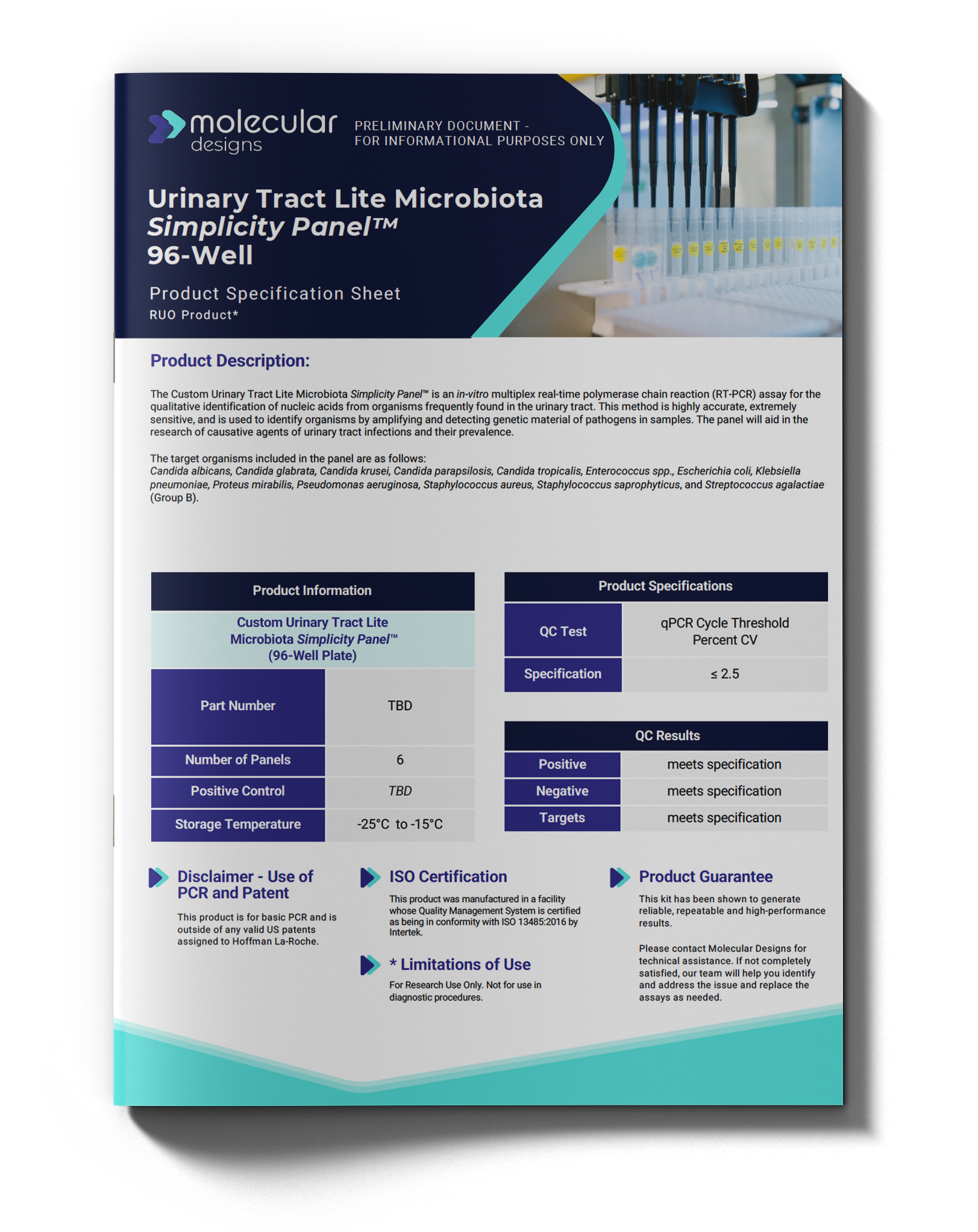 Download the Full Product Specifications Document
UTI Lite Panel At-a-Glance
Identifies the most prevalent organisms associated with urinary tract infections

vanA/B marker available on panel to identify antibiotic resistant enterococci

Optional additional organism targets to expand test to include common causes of dysuria

Reflex test available for key antimicrobial resistance markers that are associated with target organisms.

Compatible with most instruments that have 4+ channel options
Have additional questions?
Our team is prepared to answer any questions you may have.