We offer a nimble and scalable solution to fulfill your testing needs.
We're committed to helping our customers secure lower pricing on research assays and improve workflow.
That's why we've heavily invested in outfitting our brand new state of the art manufacturing facility - ensuring that you get high-quality molecular technologies at an affordable price.
New Facility
State of the art production facility in Birmingham, Alabama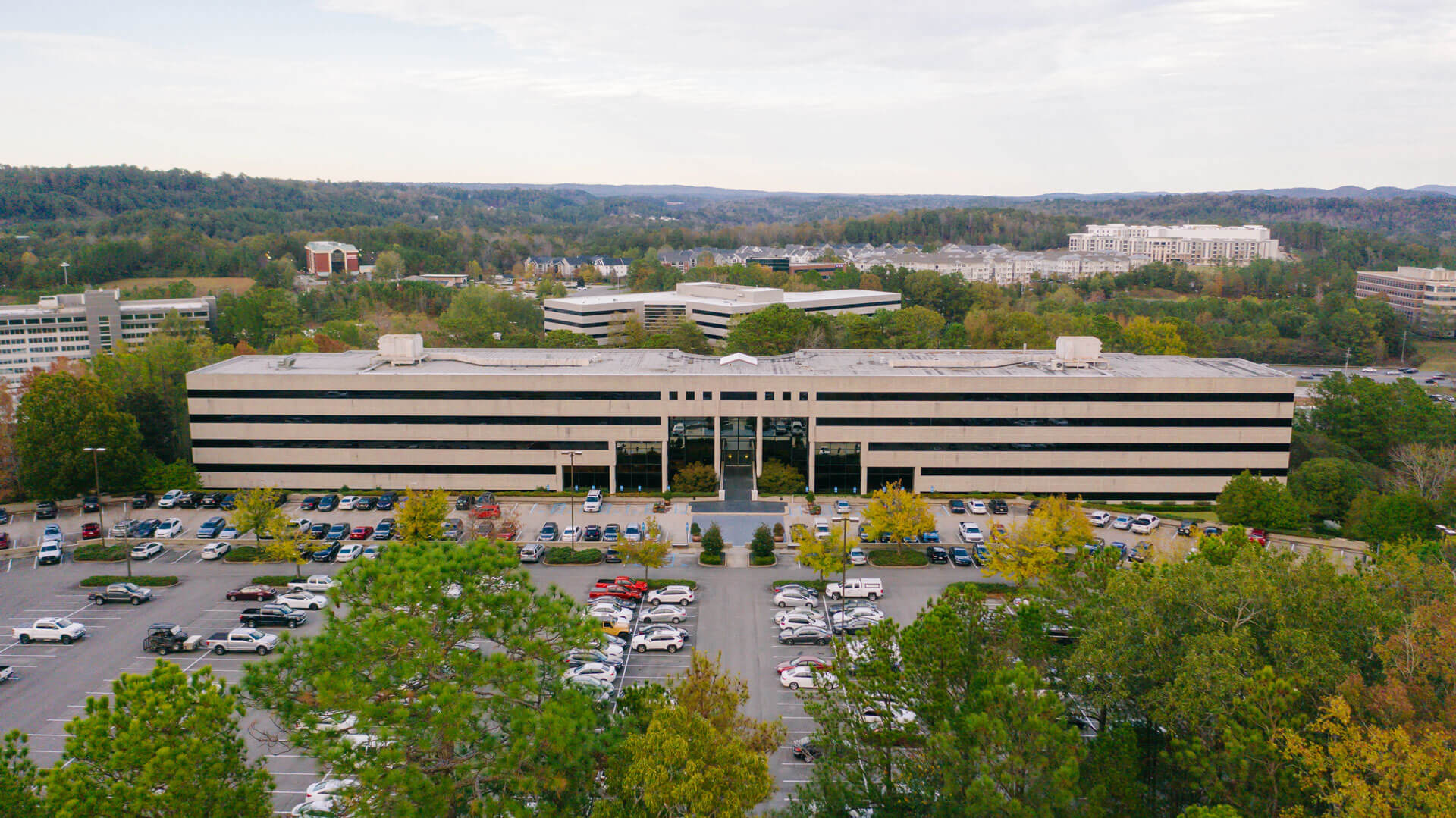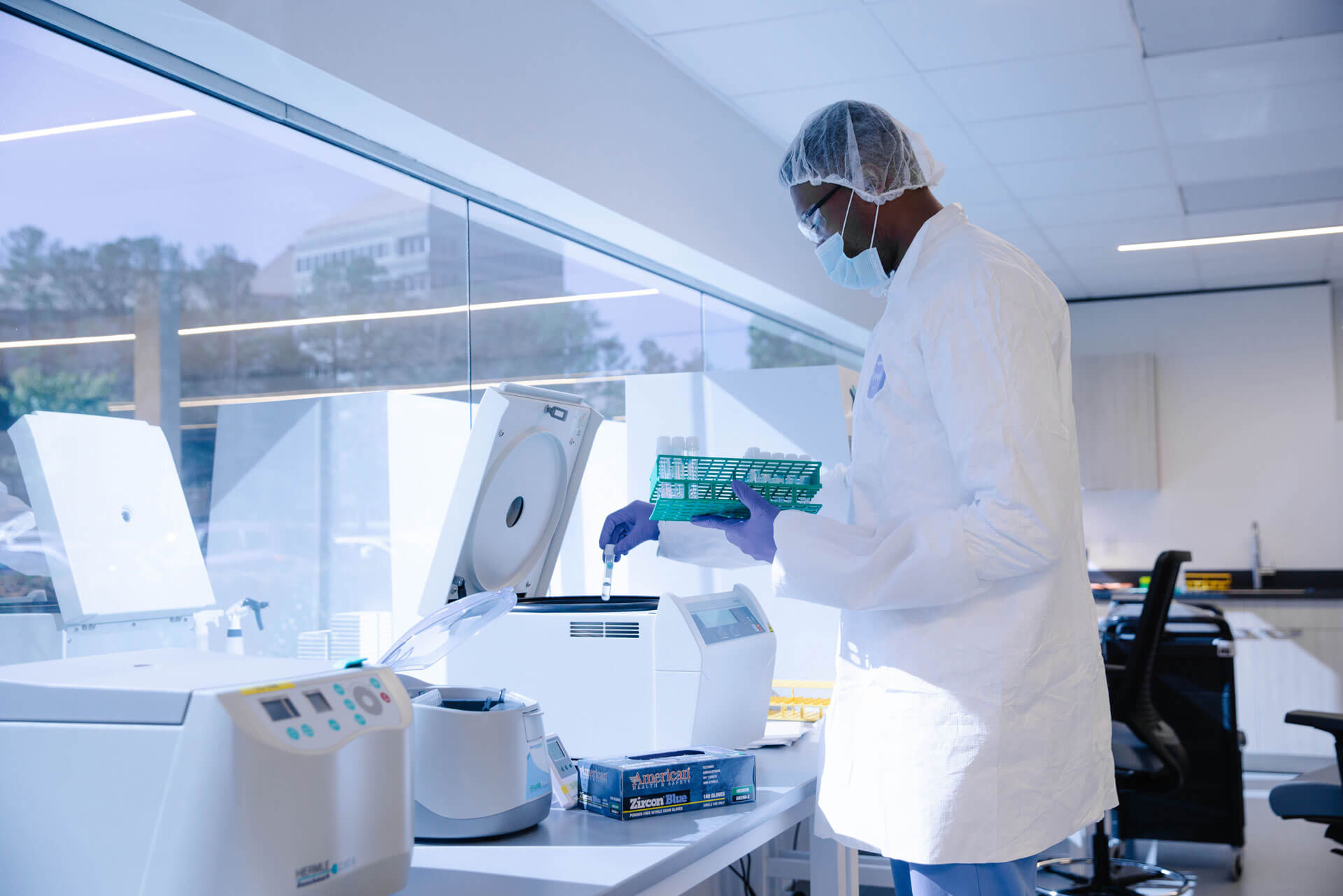 >7,000 sq. ft. CLIA lab space
7,000 sq. ft. manufacturing site
7,000 sq. ft. of research and development space
FDA cleared instruments include the following, with additional system support – as needed:
• BioFire® FilmArray® Torch System
• BD MAXTM System
• SensititreTM ARISTM System
25,000 sq. ft. distribution facility
5,000 sq. ft.
ISO 7 capable, Clean Room Manufacturing

3 negative pressure R&D laboratories
6 high-speed Tecan filler machines
1,500 plate/day capacity
(96-well PCR plates) with scale up capacity to 5,000 plates per day
500 sq. ft.
of cold chain storage
(-80/-20 Deg C)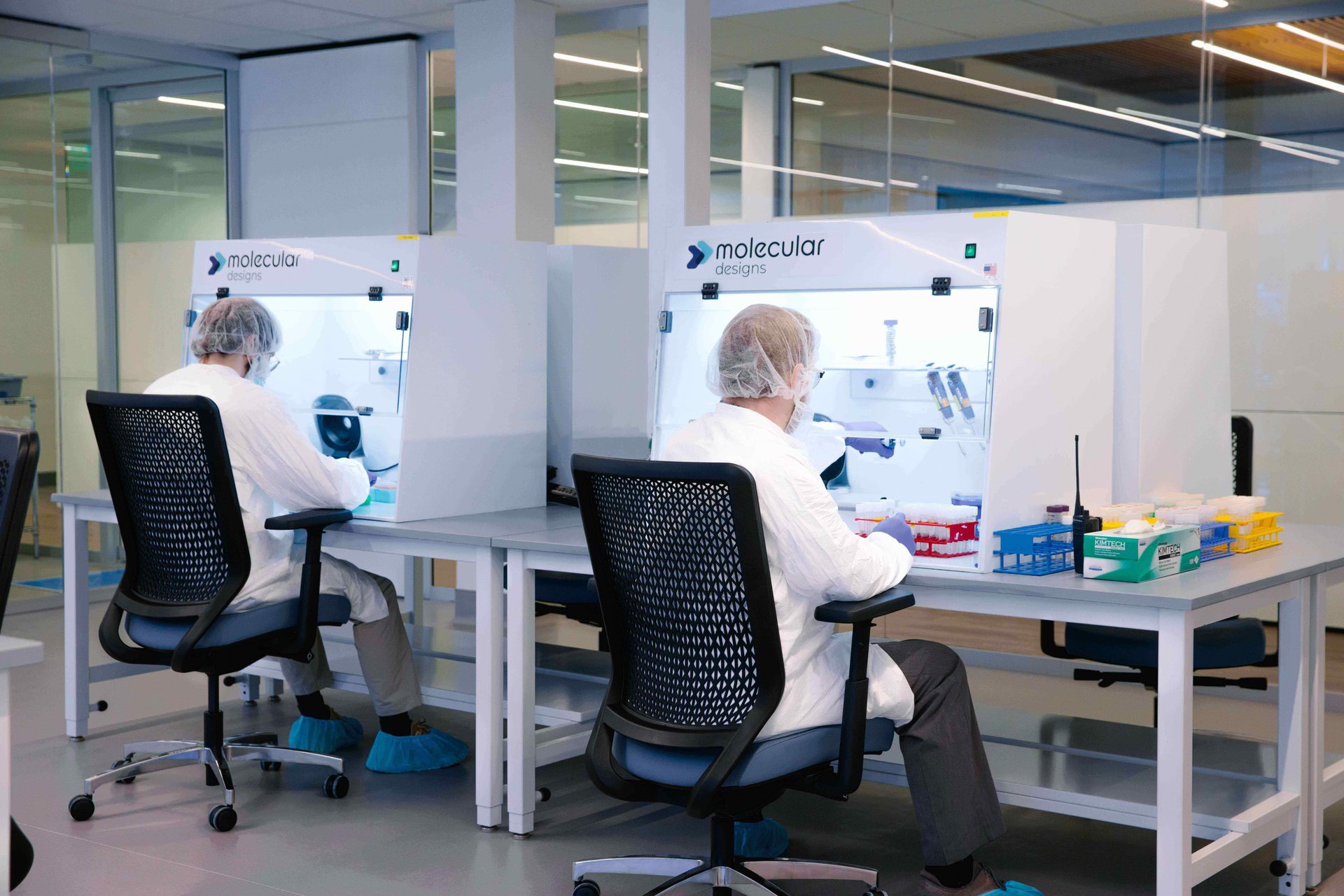 R&D Staff
Our team of over 20 research and development staff, including 10 PhDs on staff with 21 patents, combined with expansive new capabilities results in one of the most agile and innovative R&D teams in the country.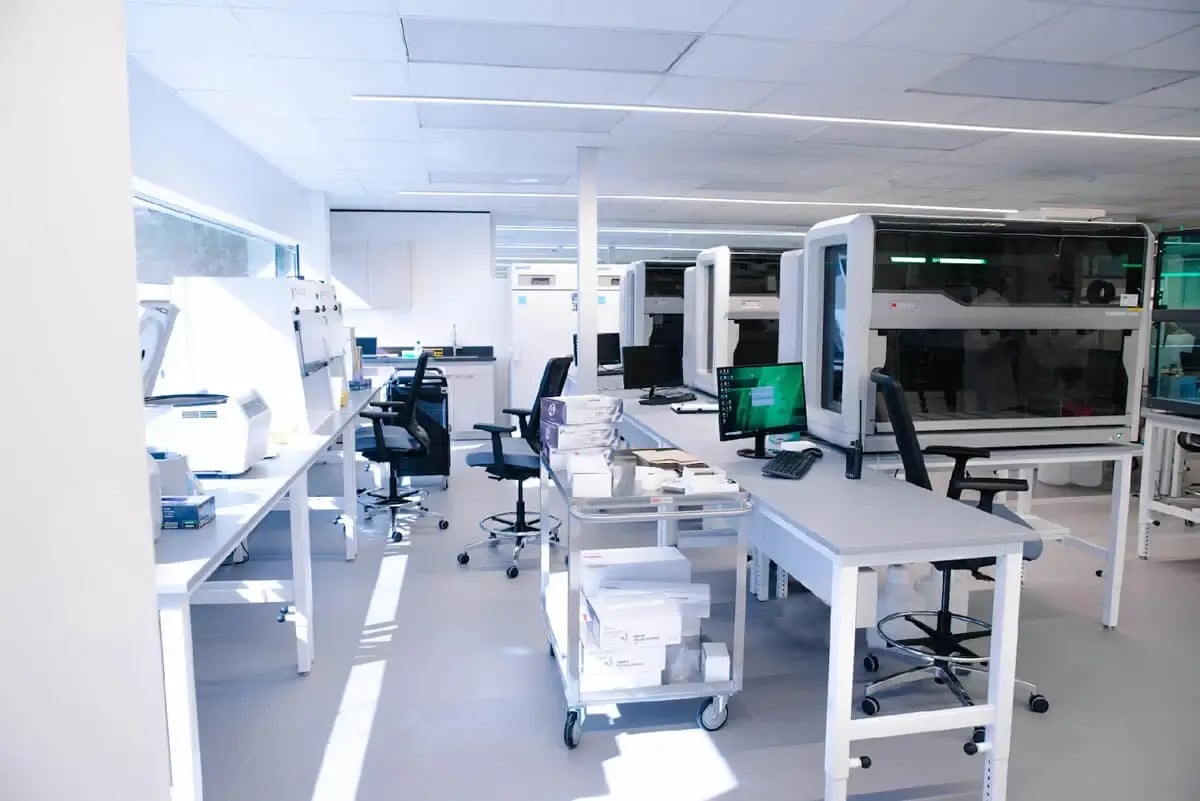 Scalable Production Partner
Our new facility offers the capacity to support several large operations with the attentive care to support small operations. Regardless of your needs, Molecular Designs is an ideal partner for sustainable growth.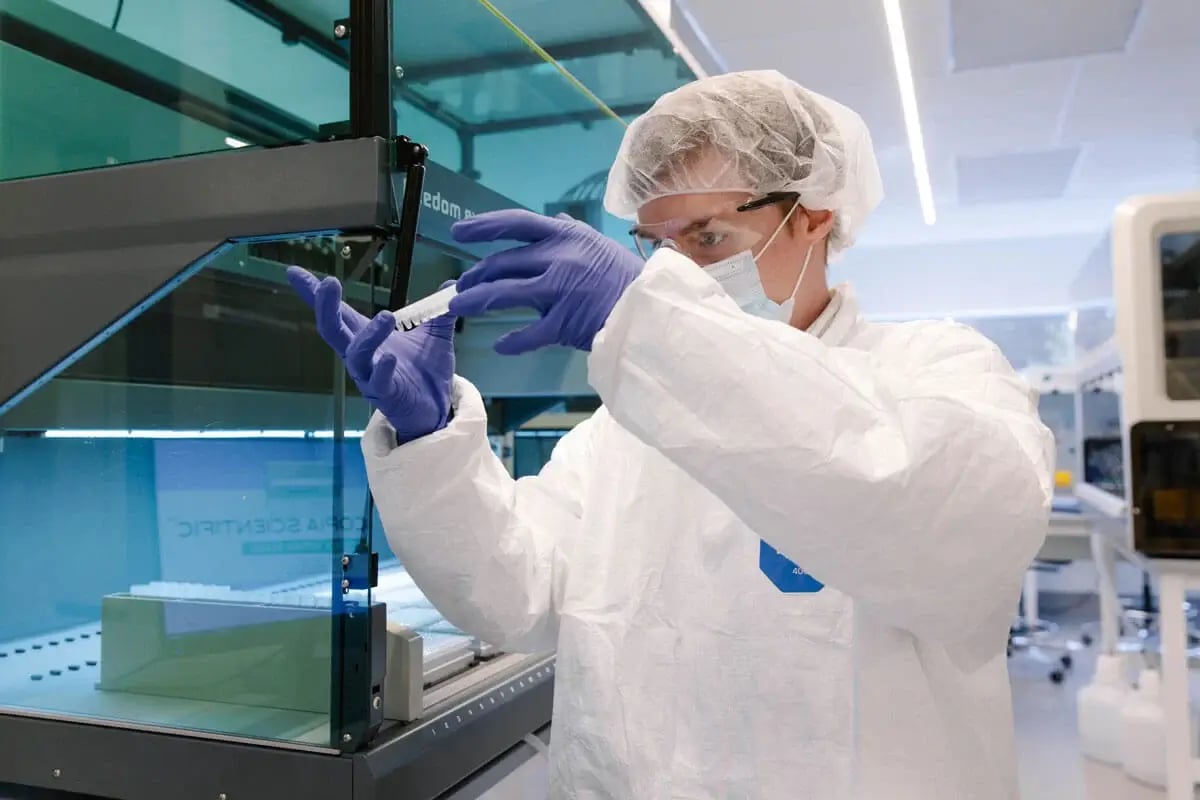 Rigorous Quality Assurance
Our additional capabilities means that our quality control process is now more meticulous and efficient than ever. That allows us to offer high-quality molecular technologies with the speed and confidence you need.