Coming Soon
Optimize your lab with our new HPV High Risk Type PCR Panel
The HPV High Risk Type Simplicity Panel™ is an in-vitro multiplex real-time polymerase chain reaction (RT-PCR) assay for the qualitative identification of 14 high-risk Human Papillomavirus (HPV) types that are frequently found in the genital area. All of our Simplicity Panels™ are designed to reduce error rate, improve turnaround times, and lower expenses.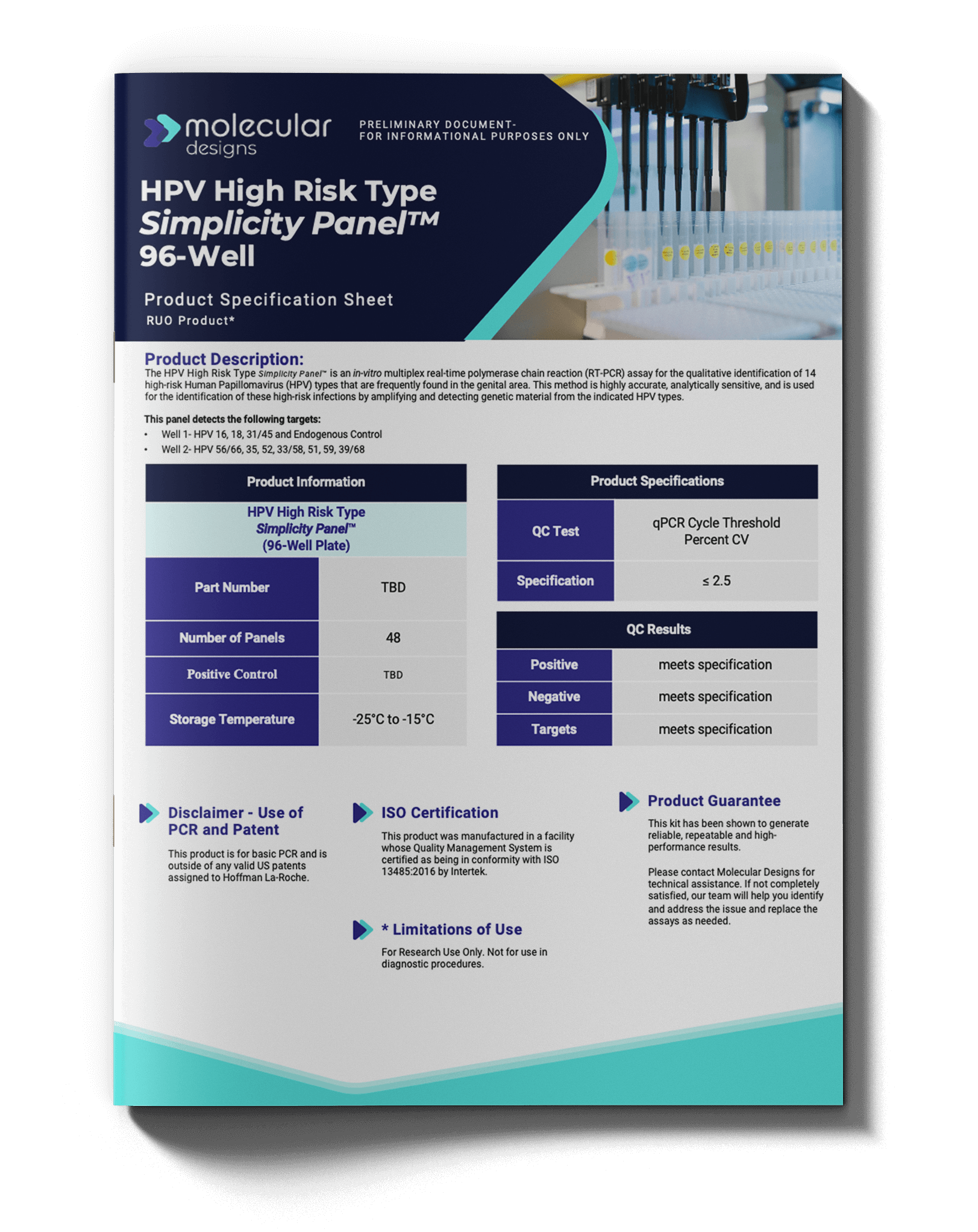 Download the Full Product Specifications Document
HPV High Risk Type PCR Panel At-a-Glance
Identifies 14 high-risk HPV strains that have been associated with cancer

Requires only 2 wells per test to maximize workflow efficiency

Optimized for performance on ThinPrep® samples

Compatible with most instruments that have 4+ channel options
Have additional questions?
Our team is prepared to answer any questions you may have.